Our Practice
Pamela Morrison Physical Therapy is a physical-therapist-owned practice. We are located in Manhattan, New York. We are deeply committed to providing high quality patient care for orthopedic, pelvic floor, neurologic, and women's and men's health issues. Our treatment programs focus on one-on-one, hands – on treatment by an elite, highly trained physical therapist. You are evaluated and treated by one of our expert physical therapists. We pride ourselves in that all our physical therapists have advanced certifications and degrees to utilize advanced manual skills and techniques with every patient. We are all trained in using computerized biofeedback, Real-time ultrasound, and other state of the art modalities for pain relief and muscle re-education. Choosing our practice means that you are choosing physical therapy experts to help you.  We look forward to meeting you and working together to achieve your optimal health and functional status.
Dr. Pamela Morrison Wiles, PT, MS, BCA-PMD
(Pelvic Floor Biofeedback Certified), DPT,IMTC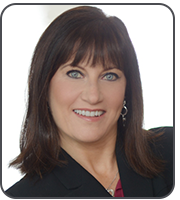 For more than 20 years, Dr. Morrison Wiles has been practicing in the areas of orthopedics and sports medicine, and  pelvic health issues.  She earned a BA in biology, psychology, and completed the program in athletic training at the University of Stony Brook, New York in 1991. Dr. Morrison Wiles achieved a BS in physical therapy in 1993 from Downstate MedicalCenter in New York, as well as an advanced master's degree in orthopedic physical therapy from Touro College, New York in 1999. Dr. Morrison Wiles has completed all courses given by the Institute of Physical Arts on functional manual therapy re-education and mobilization techniques. Certified as a specialist in pelvic muscle dysfunction biofeedback, she has also completed training in real-time ultrasound imaging for lumbar and pelvic dysfunction. She has completed a Doctorate in Physical Therapy at Touro College in 2006 with research completed in physical therapy evaluative findings in patients with vulvar pain. Dr. Morrison Wiles has also completed a Certification in Integrative Manual Therapy at the Connecticut School for Integrative Manual Therapy in 2006. She has attended more than 80 continuing education courses and lectures in many topics including pelvic floor dysfunction, women's and men's health issues, pelvic and low back pain, visceral/urogenital manipulation, sports injuries, prenatal/postpartum issues, craniosacral therapy, vulvar diseases, nutrition, and advanced manual therapies.
Dr. Morrison Wiles has lectured at Johns Hopkins University, the New York Academy of Medicine, The School of Integrative Manual Therapy, and Touro College's Transitional Physical Therapy Doctorate Program on the topics of vulvodynia, interstitial cystitis, treatment of pelvic pain, biofeedback, pelvic floor muscle dysfunction, and myofascial release.  She has also presented research on the topics of women's sexual pain, vulvar pain, and manual therapy for infertility at international medical and physical therapy conferences.  She is a member of many organizations such as the National Vulvodynia Association, International Pelvic Pain Society, Interstitial Cystitis Association, International Society for the Study of Women's Sexual Health, and the American Physical Therapy Association. As an active participant on their Vulvar Pain Task Force, she has devised evaluation and treatment algorithms for vulvar pain. Dr. Morrison Wiles was inducted as a fellow into the International Society for the Study of Vulvovaginal Diseases as an expert in her field in 2007.  She has been cited as an expert in pelvic floor muscle dysfunction and  pudental neuralgia by PT Advance Magazine, Today in PT, the National Vulvodynia Association, the Interstitial Cystitis Association, and the American Physical Therapy Association, and on medical radio talk shows.  She has also been cited as an expert in low back pain exercises by international women's health magazines. A recognized expert in a wide range of disorders affecting the sexual and reproductive systems, Dr. Morrison Wiles is a reviewer for papers and research studies for the Journal of Sexual Medicine and the National Vulvodynia Association. In 2015, she was named an Associate Editor of the newly established quarterly journal Sexual Medicine Reviews in 2015. In this position, Dr. Morrison Wiles is responsible for reviewing papers on sexual medicine, assigning / inviting reviewers, and submitting recommendations for publication. In 2011, Dr. Morrison was recruited by the American Physical Therapy Association (Section on Women's Health) to be a national instructor on pelvic pain and pelvic floor muscle dysfunction. She will be instructing fellow physical therapists on how to care for this patient population. Above all, she is committed to providing the best possible care for her patients by continually updating herself and her staff on new medical advances and treatment techniques.
Click here to download the entire CV
Luba Starostiak, PT, OCS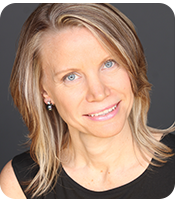 Luba Starostiak earned her Bachelor of Science in physical Therapy from Hunter College the City University of New York in 1991 and was awarded her Certification of Orthopedic Specialty from The American Physical Therapy Association in 2000. Joining Pamela Morrison Therapy in 2009, she brings 17 years of experience in a variety of settings including specialty hospitals, health care centers and private practices where she specialized in orthopedics. Staying current on new trends and techniques, Luba attends several continuing education courses every year in a variety of specialized areas including women's issues, orthopedics and joint issues. With her exceptional experience and desire to continue learning, Luba is a great addition to the team.
Dawn Chimento, PPT, MA, CAMT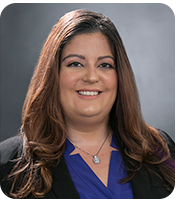 Dawn Chimento is a graduate of New York University's Class of 1998 with a Bachelor's in Physical Therapy and Advanced Masters in Developmental Disabilities PT in 2001 graduating magna cum laude. She is an expert manual-based therapist and her passion in treating patients is to provide customized total care and a holistic approach for the patient's quickest recovery and return to function, while feeling empowered in their journey. She holds advanced certifications in manual therapy including advanced myofascial release, muscle energy techniques, breathing pattern disorders, positional releases, visceral mobilization and nerve gliding. She has taken extensive coursework over the last 20 years in spine, orthopedics, balance, vestibular and pelvic rehabilitation; chronic pain, nutritional coaching, breath-work and nervous system calming techniques (AAT). She specializes in pelvic health for men and women, treating coccyx injuries, abdominal pain after surgery, manual therapy for pregnancy & post partum care, pudendal neuralgia, vulvodynia, pelvic floor muscle dysfunction, pediatric voiding dysfunction, Post Prostatectomy, 3rd Age Menopause , Healing Chronic Pain, craniosacral therapy and lymphatic drainage techniques. Specialized events she attended include: Pelvic Boot Camp, Mastermind, and Women's in Women's Health courses for Pelvic Pain; International Pelvic Pain Society Annual Meeting. Out of the clinic, Dawn enjoys volunteering, coaching baseball, leading her local Cub Scout organization, hiking with her son and their dog Jake, love of live music, playing piano, yoga and meditation.